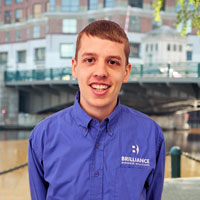 Milwaukee, WI – Brilliance Developer Marcus Walz earned his Episerver Commerce re-certification this month.
Episerver Commerce allows for the creation and deployment of a flexible eCommerce website, combining powerful content management and display with advanced back-end online store management.
Episerver partners are key to many customer implementations worldwide; certification demonstrates a significant commitment and investment by Brilliance to ensure client organizations get the best return on investment for their digital initiatives. Episerver places great importance on certifications as it sets strict industry standards for quality assurance throughout Episerver's expansive partner network.

The rigorous certification exam for Episerver Commerce covers five categories of topics such as CMS integration, configuration as well as catalog and order management.
Congrats, Marcus!