We are proud to announce the addition of three new members to our team: Steve Caponetto as our newest Developer, Rebecca Wisnefski as our Solutions Consultant, and Steve Zobrist as Software Architect. Read more about them below:
Steve Caponetto
Developer
Steve graduated from Carroll University with a degree in Computer Science and specializes in eCommerce development.
Prior to joining Brilliance, he worked at a local non-profit for 8 years growing their custom-built eCommerce solution to support 500,000 products and over $40 million in sales annually. He's worked in every aspect of eCommerce, including EDI, credit card processing, PCI compliance, API integrations, and SEO.
When not at work, Steve enjoys going to rock concerts, playing video games and board games, and is an avid season ticket holder of the Milwaukee Admirals AHL Hockey team!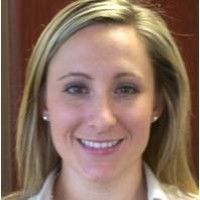 Rebecca Wisnefski
Solutions Consultant
Rebecca brings more than 15 years of proven leadership experience and technical business acumen in Information Technology. She thrives in team environments, and believes that working together, we can leverage technology to improve processes, procedures, and communications within every area of a company.
As a business professional, she is known for bringing a positive attitude and effectively exceeding the expectations of her clients. Rebecca focuses on understanding the strategic vision of a company, analyzes the environment, identifies gaps, and presents recommendations to key stakeholders. She prides herself on building long-lasting relationships with the clients she supports. She embraces new projects and challenges with energy and a willingness to both learn and teach, which makes her a valuable addition to any project.
Steve Zobrist

Software Architect
Steve is a digital & technology strategist and architect, and a certified Scrum Master and agile transformation coach and speaker.
He graduated with a Bachelor of Science in Software Engineering from the Milwaukee School of Engineering and began his career crafting websites. A long tenure with a digital agency whose growth tripled during his time there led to a packed professional schedule running multiple cross-functional international teams in a fast-paced digital environment. Since then, he's worn just about every hat possible in the industry, working on digital strategy and enterprise architecture in various realms including eCommerce, CMS, cloud, and mobile.
In his free time, he enjoys homebrewing, grilling out, and spending time with his wife and their two enthusiastic beagles and three ungrateful cats.
Welcome to the team!