Here at Brilliance, we are a growing company driven to create a better world by investing in our employees, giving back to the community, and helping businesses succeed. We also know the importance of being a good neighbor in our home, our community, and our world. That's why we've made a commitment to doing what we can to help in our community – one quarterly service project at a time.
This week, we participated in the 2019 Victory Garden Initiative (VGI) Blitz. Each year, VGI rallies to install raised garden beds throughout Milwaukee county in backyards, schools, places of worship, businesses, vacant lots, and more. It is one of our favorite projects, and the number of people in this community who want to join this movement continues to grow.
Our team arrived bright and early and were greeted by the amazing VGI staff. In retrospect, we failed to take a group picture and were then divided into four groups – little did we know it marked the beginning of a VGI Blitz competition! Everybody went above and beyond, regardless of which group we were in – ensuring we were doing the best volunteer job possible, helping each other along the way. We have mixed reports on which team had transferred the most dirt from the headquarters to the garden beds – however, our friends at VGI told us we all did an equally great job.
It was a morning filled with teamwork, pride in each other, and pride in the fact that we are part of a company that values giving back – what team-building is all about! All our diverse personalities were at play in how we approached the tasks at hand. As one of the newbies, it was fun to see how our processes transfer over in a setting outside of work and made me appreciate my coworkers even more.
The verdict is still out on which team delivered and handled the most soil, but we were definitely all winners!
2019 Victory Garden Blitz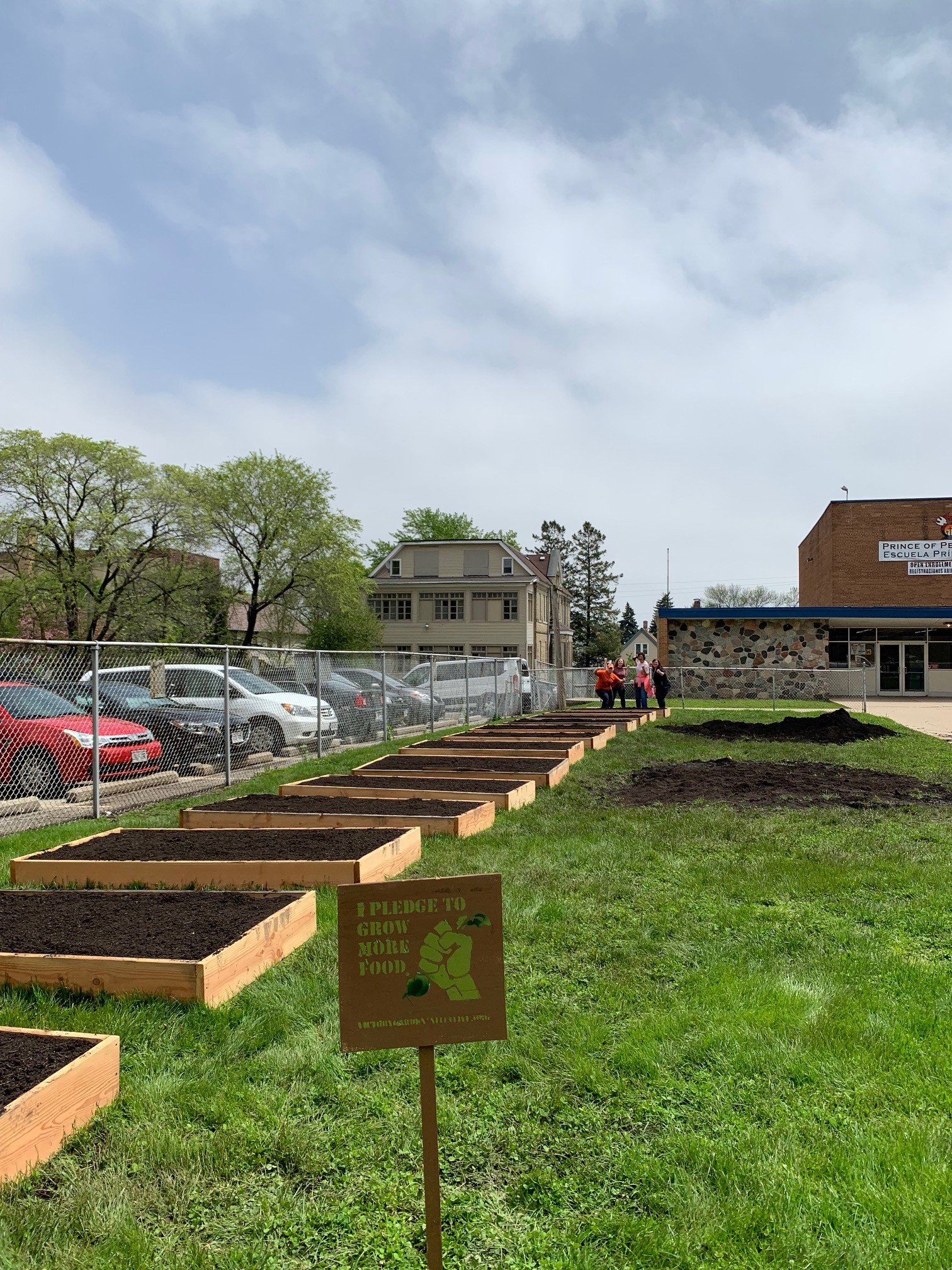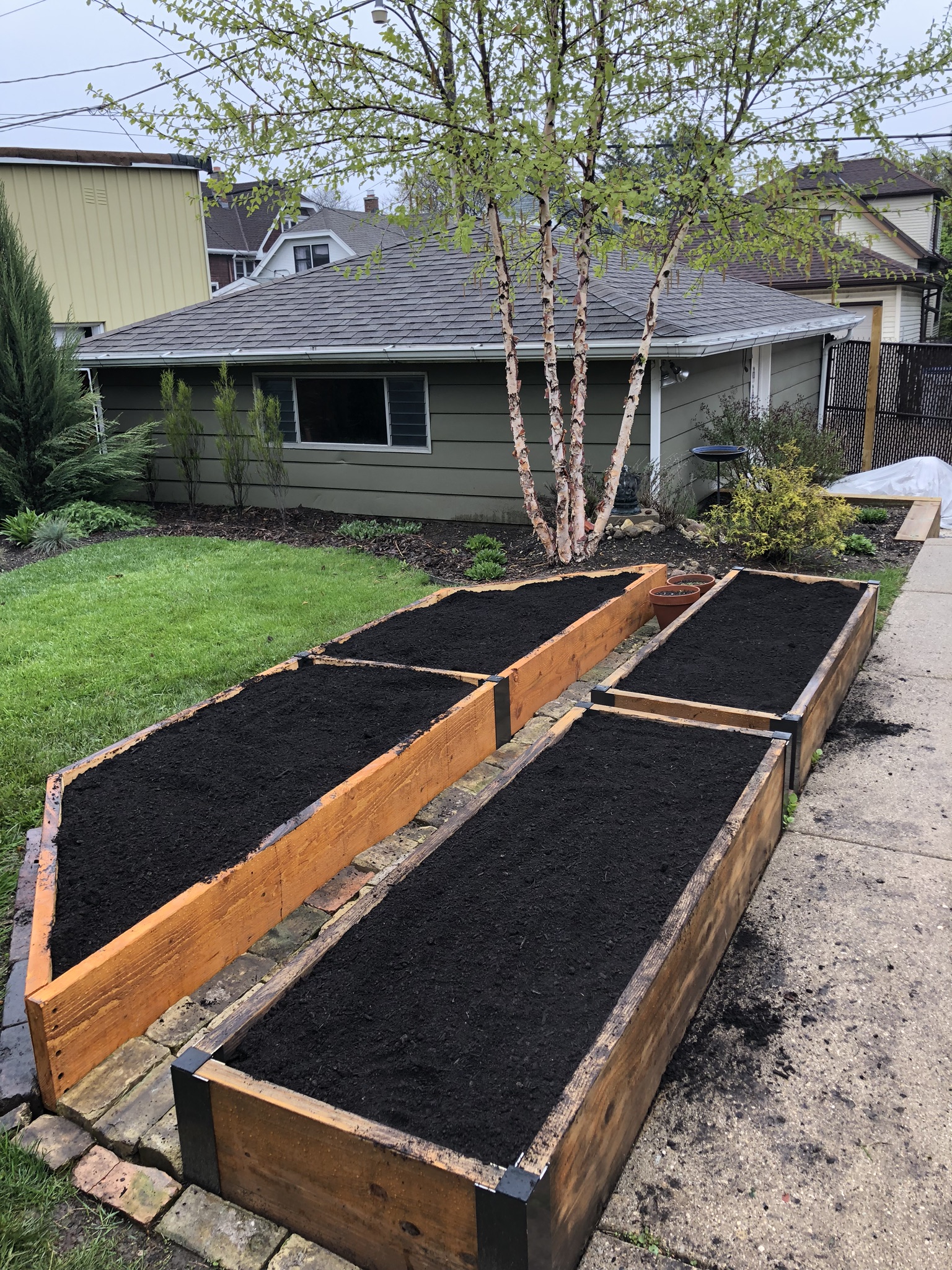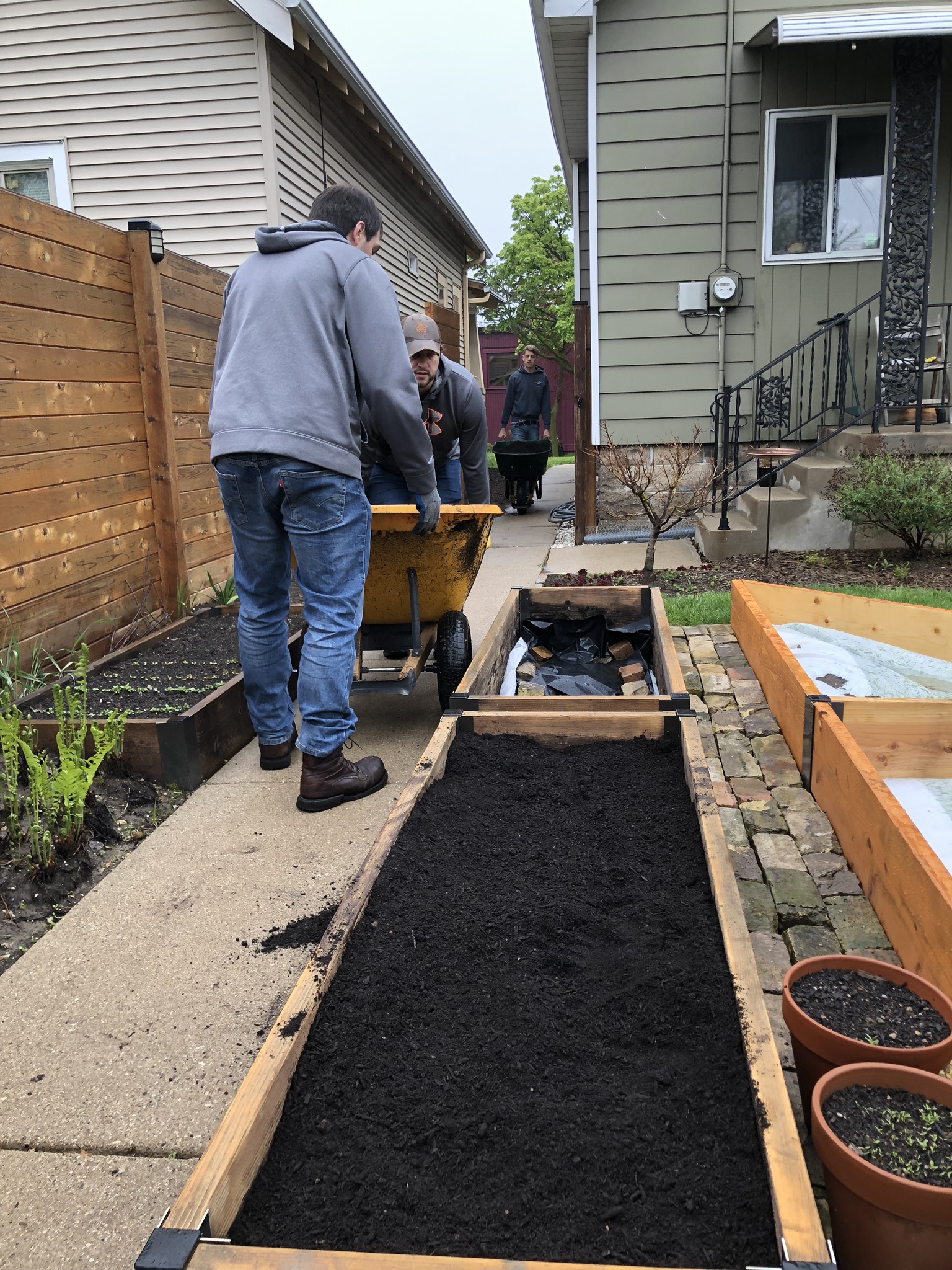 A special thank you to the whole VGI team and Habitat for Humanity for graciously lending the lot behind their headquarters as the VGI Blitz center.
Move Grass. Grow Food. Learn more about the Victory Garden Initiative or register to volunteer here.