San Diego, CA – Brilliance Business Solutions was named a Finalist for the Best eCommerce and Best Community Impact at the 2018 Business Excellence Awards, which will be held at Hotel Del Coronado, San Diego, CA on February 19, 2018.
The Business Excellence Awards honor the "best of the best" results in small and medium-sized businesses from around the world, and showcases exceptional results for business owners, entrepreneurs, their teams and their companies. The Business Excellence Forum and Awards are sponsored by ActionCOACH, the world's number one business coaching firm. Celebrity Host Vivica A Fox, ActionCOACH Founder and Chairman Brad Sugars and ActionCOACH Executive Chief Operating Officer Angie Fairbanks will be presenting.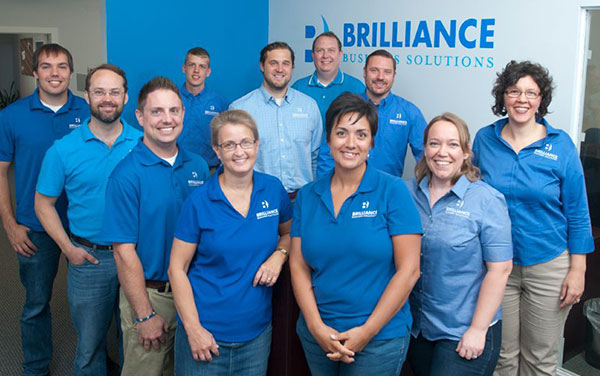 Based in Milwaukee, WI and in business since 1998, Brilliance Business Solutions is united by hard work in carrying out their mission.
"We believe that through the growth of our business we can offer jobs that strengthen our community," says Lori McDonald, President and CEO of Brilliance.
With a long history in B2B, manufacturing, distribution, eCommerce, content, marketing and more, Brilliance enables clients to expand their sales while minimizing their costs.
"It is an exciting time at Brilliance," says McDonald. "We have focused our efforts driving revenue and value for our customers, and it is working. Our customers are using eCommerce to grow strategically, and their success leads to our success. We are proud and honored to be named a finalist for the Business Excellence Award."
The 2018 Business Excellence Forums and Awards are part of ActionCOACH's on-going commitment to innovation, business excellence and business re-education for owners and teams who operate and work in small-and-medium sized businesses. Brilliance has been working with ActionCOACH since 2006 and is proud to have Rebecca Heidepriem as their business coach and Entrepreneurial Operating System (EOS)/Traction Facilitator.
In addition to the awards ceremony, the Business Excellence Forum will feature seminars with top speakers in the world of business, including Darren Hardy, Chris Voss, Elizabeth McCormick, Travis Bell, Dr. Tony Alessandra, Mark Thompson and ActionCOACH Founder and Chairman Brad Sugars.
For more about the Business Excellence Forum and Awards, please visit http://www.thebusinessexcellenceforums.com/