MILWAUKEE, WI - Brilliance Business Solutions has been named a 2017 Future 50 company by the Metropolitan Milwaukee Association of Commerce's Council of Small Business Executives (COSBE).
The Future 50 program, now in its 30th year, recognizes privately-owned companies in the seven-county Milwaukee region that have been in business for at least three years and have shown significant revenue and employment growth.
"The 2017 Future 50 companies represent strong and growing entrepreneurs," said Stephanie Hall, executive director of COSBE. "We are proud of their achievements and look forward to following their continuing success."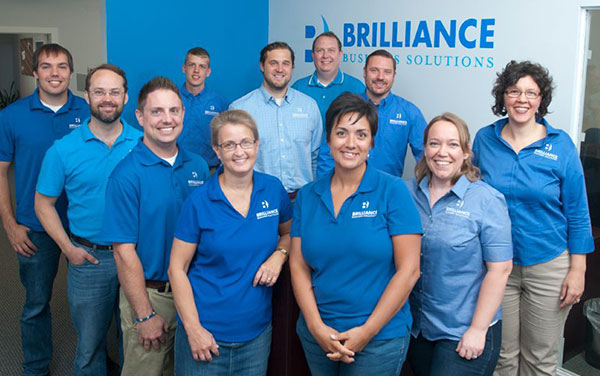 Based in Milwaukee, WI and in business since 1998, Brilliance Business Solutions is united by hard work in carrying out their mission. With a long history in B2B, manufacturing, distribution, eCommerce, content, marketing and more, Brilliance enables clients to expand their sales while minimizing their costs.
"It is an exciting time at Brilliance," says Lori McDonald, President and CEO of Brilliance. "We have focused our efforts driving revenue and value for our customers, and it is working. Our customers are using eCommerce to grow strategically, and their success leads to our success. We are proud and honored to receive the Future 50 award."
The Future 50 companies will be honored at an awards luncheon on Friday, September 22, from 11:30 a.m. to 1:30 p.m. at the Hyatt Regency Milwaukee. The luncheon will be hosted by the MMAC, COSBE and BizTimes Media.
For more information on the 2017 winners, including their total revenue and employment, click here.