B2B eCommerce Developer, Drew Douglas, Earns Episerver Commerce & CMS Certification Drew Douglas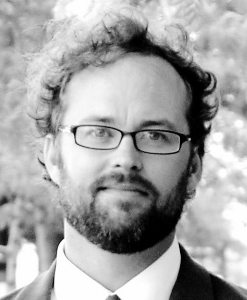 Milwaukee, WI – On Friday October 24th, Drew Douglas received the Episerver 7.5 Commerce certification as well as the Episerver 7 CMS Certification. The certification exams are challenging and test for actual experience working with the Episerver platform along with theoretical knowledge and design guidelines. These tests covered aspects of Episerver's most recent software releases. Drew has been working with the platform since Brilliance's first Episerver project, over a year ago and has continued work on the platform through Brilliance's development of Episerver Catalyst – an extension of Episerver Commerce that enables companies to implement Episerver Commerce rapidly.
"Brilliance is proud to see Drew earn this certification. Drew is a talented eCommerce developer. He is thoughtful about architecture, and he is committed to finding the best solution for a customers needs. We have a great team at Brilliance, and we are always excited to get outside confirmation of that," shared Lori McDonald, President and CEO at Brilliance Business Solutions.
Brilliance Business Solutions became an Episerver partner in July 2013, after a search for an enterprise platform that enables integrated content and eCommerce capabilities that would meet the needs of B2B companies. "There are platforms that are strong in content or are strong in eCommerce, but there are very few that are strong in both. We chose Episerver, because we believe the future of B2B eCommerce will depend on companies creating a great online experience that effectively combines content and commerce," said Jay Schneider, Director of Business Development at Brilliance Business Solutions. Brilliance isn't the only company to see the strength of the Episerver platform. Gartner named Episerver a Visionary in the 2014 Gartner Magic Quadrant for Web Content Management.
Drew dove in to Episerver training and development from the beginning of Brilliance's adoption of the platform. "One of my favorite things about Episerver is the simplicity of ongoing maintenance due to its architecture and the company's continuous-release model," he said. "The platform is capable of creating a great experience for both site administrators and end-users, allowing extensive customization in order to meet specific business rules. Episerver gives us the tools to do that work while knowing that our customers will continue to benefit from improvements upstream, without the fear of technical debt."
Episerver was founded in 1994 in Stockholm, Sweden. The platform is popular in Europe, and while newer in the United States, many US companies are recognizing the power of the platform. As one of the few Episerver partners in the US with a focus on B2B eCommerce, Brilliance is committed to ongoing learning and development to utilize all the features that the Episerver platform provides to administrators and end users.
About Brilliance Business Solutions
At Brilliance, our mission is: To inspire our clients and team to achieve big things through web technology.
Based in Milwaukee, WI and in business since 1998, Brilliance Business Solutions has a long history in B2B, manufacturing, distribution, eCommerce, content, marketing and more. Brilliance enables clients to expand their sales while minimizing their costs, whether implementing web-based stores for replacement parts, portals for sales reps to check pricing and inventory, or eCommerce sites integrated with back-office systems.
More information on Brilliance Business Solutions' products and services is available at www.brillianceweb.com.