Impact
The improved Wigwam B2B site has provided reps, agencies and retail stores with a mobile-responsive environment to help boost revenue, while also ensuring that data maintenance is simplified.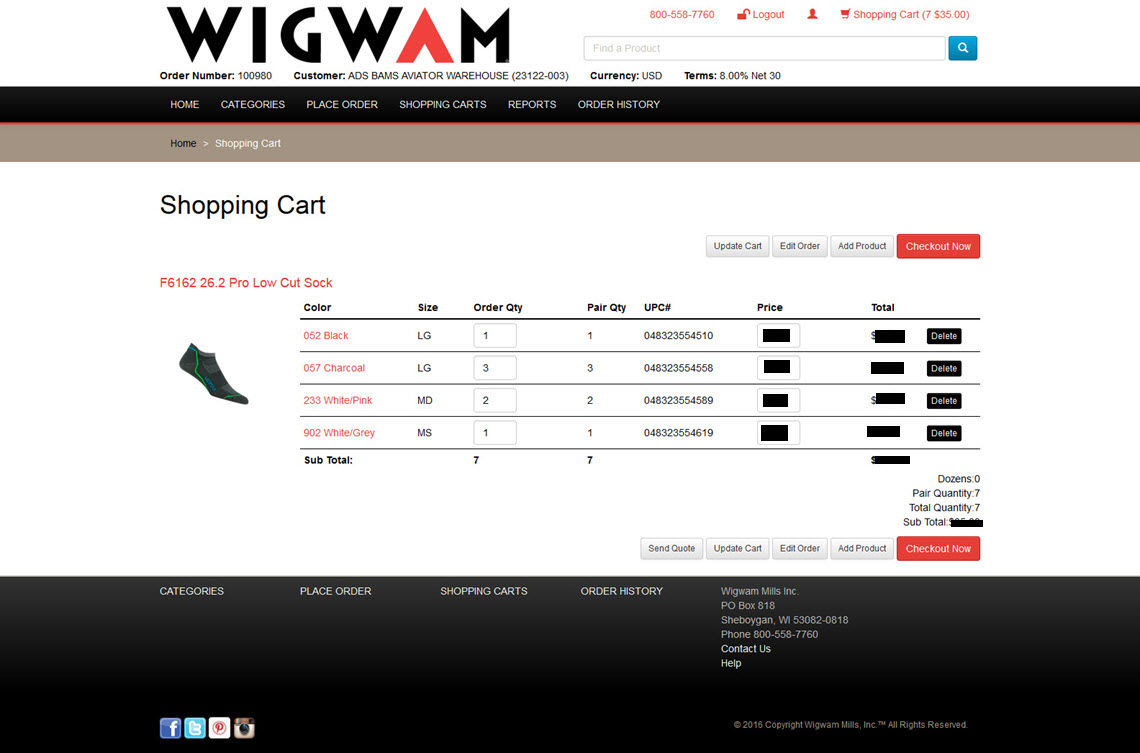 Challenge
Wigwam is manufacturer based out of Sheboygan, Wisconsin that sells high-quality socks for active lifestyles. They have been in business since 1905, serving clients from all over the country, primarily through B2B sellers, but also direct to consumers in some markets.
Wigwam had two websites that needed upgrades. The first was a B2B tool that allowed reps and agencies to place orders, view samples and perform other business functions. The second site was a B2B replenishment tool for Wigwam retailers, allowing them to replenish their Wigwam stock when inventory ran low. More specifically:
The platform used for the rep ordering site was no longer supported by the manufacturer
The rep ordering site was hampered by limited browser compatibilities as it only worked in Internet Explorer
The replenishment site wasn't originally built for marketing purposes, making it problematic to cross-sell additional products to retailers
Having a dual sites meant dual maintenance for Wigwam's internal content team creating inefficiencies
Solution
In order to accomplish Wigwam's goals, Brilliance implemented a mobile responsive site using the AspDotNetStorefront platform with a number of customizations that included:
Modifications to the WSI integration to handle customer pricing, customer terms, orders details and more. This allows the data team to use the same maintenance method for product updates as they use on their B2C site.
Changes to core login and impersonation functionality to allow rep agencies to login as reps and reps to login as customers in order to facilitate the ordgin process. This allows reps to setup carts for users to make the buying process seamless.
Customizations to standard AspDotNetStorefront product and checkout pages to allows reps and agencies to override pricing and terms as needed.
Addition of multiple shopping carts per account
And additional modifications to meet Wigwam's specific B2B rules.