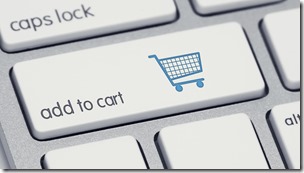 Several years ago, Brilliance launched an eCommerce site for a US-based textile manufacturer. Victoria's Secret and Coach were some of their clients. While they had one major competitor in the United States, most of their competition was overseas and much lower priced. This manufacturer had a vision of using the web to reach new markets and serve their customers better. While you could buy lower quality competitive products for less money overseas, following the advent of their eCommerce site, visitors could order a greater variety of products, have quick confirmation of their order, and have it shipped out quickly – many times the very next day.
It was during this project that the manufacturing eCommerce bug bit me. I recognized the power of eCommerce to enable US manufacturers to add value for their customers in a unique way. For years, manufacturers have been perceived as businesses that are focused on their inventory, print catalogs, improving warehouse workflow systems and distribution methods. However, today's landscape shows that manufacturers are starting to use more internet-based technologies to sell their goods to prospective clients. The competition, efficiency and cost benefits are three prime reasons why manufacturers are starting to emerge online.
Competition
Key players like Amazon Business and eBay have forced slow adopters to reconsider their marketing efforts because of newfound ways to sell ubiquitous industrial products.
Competitors are bringing many features common in the B2C eCommerce experience to B2B eCommerce, including:
Quick order and one-page shopping carts
Reductive navigation
Vibrant images with multiple product views, because people thrive off of visuals, regardless of the product.
B2B eCommerce also adds value for the engineer trying to find the specific product they need for their project offering spec sheets, CAD drawings, and other related resources to provide all the documentation you need quickly at your fingertips. Manufacturers hesitant to commit to eCommerce and its convenience will see that their sales are taking a hit because their competitors are making money where everyone is at—online.
Efficiency
Over 63 percent of industrial buyers are buying products online, and one reason for this preference can be traced back to efficiency.
Next Day Orders: Buyers, who traditionally had to wait an extended period of time to receive their orders, are now able to receive products in a matter of days. Manufacturers can now conduct more business because of their ability to ship products faster and get them to end users through eCommerce.
Instant Confirmations: eCommerce also gives buyers confidence in the purchasing process because they have most of the control now. Errors on an order come few and far between because buyers are now able to review every aspect of that particular order.
Customer Service: If a person were to have any qualms about buying from a manufacturer online, most businesses have a number or online chat service that connects buyers with a sales rep who can help them with questions on availability and pricing.
Reduced Costs
The last component of this increased usage in eCommerce can be connected to the resource that helps manufacturers stay afloat and thrive: money. Some of the areas our customers have seen cost savings include:
Moving print catalogs to the web: According to Forrester, "69% of B2B companies expect to stop publishing print catalogs entirely within the next three to five years". With print catalogs that take months to produce and are quickly out of date, the web enables customers to have fast access to the information they need at a fraction of the cost.
Reduced order entry costs. Integrations with the web enable more orders to be processed with fewer order entry staff, enabling these resources to be used for higher value-added activities
Reduced cost of processing returns. As a result, there are fewer returns because order entry mistakes are fewer with customers entering and confirming their own orders.
Moving Forward
The world around us is changing, and it offers a powerful opportunity for your manufacturing business. Has your manufacturing business adopted eCommerce yet? We'd love to hear your story.
Any comments, questions or concerns? Tweet at us! @brillweb