5 things that make B2B different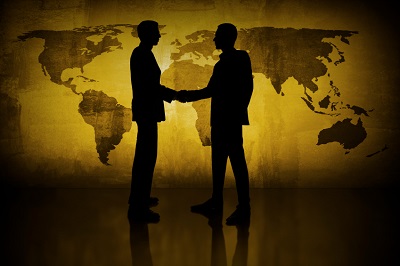 Didn't take long before analyst projections were met with claims from every eCommerce player in the market.
As we've heard from Andy Hoar and the folks at Forrester, B2B eCommerce is already twice as large as B2C—and growing at 12-14% annually.
It's no secret, then, why these days many of the shopping carts claim to be B2B tools. So, what is it really that sets B2B apart from B2C? And why should we care when evaluating the tools in the market?
I've compiled a list of 5 of the bigger B2B requirements (in no order of importance) our customers have—and why the tools need to be different:
Multiple channels: B2B companies often sell through multiple points of distribution and marketing channels. So, the ability to manage multiple stores, customer types, customer levels and more with one tool is critical to supporting the numerous customers a B2B supplier might have.
Efficiency: While eCommerce represents growth, manufacturers, distributors, and other B2B suppliers are often using the web to manage a variety of different processes – internal and external. So, a platform that's easily capable of customization and integration to other business systems is critical.
Business rules: As a result of the challenges of serving end-users, distributors, sales reps and other potential entities, B2B suppliers have business rules that really need to be followed. Some simple, some complex. As these rules are often very specific to a company, the real requirement is an eCommerce platform that can be customized to support these rules.
Regionalization: For those B2B companies that sell overseas, the need for a shopping cart that will serve multiple languages, currencies and the like will make life a whole lot easier in the long-run.
Customer experience: Ok, 'customer experience' may be the new catch-phrase for eCommerce but it's really pretty common-place for B2B. Most B2B suppliers pride themselves on things like service – even establishing contracts, in many cases. What does this mean for eCommerce? The ability to customize the experience is critical. The alternative is price competition—a steeper slope online than even offline.
These are 5 requirements we see with our customers. Know of others? Let us know!