How 4 Ecommerce B2B Platforms Are Improving to Meet Your Needs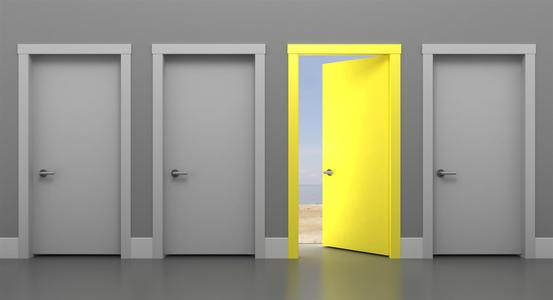 At Brilliance, we want to give our clients options that best meet their needs. We are focused on helping our customers see a strong ROI and assisting them in growing their revenue online.
As we have focused more on building business cases for B2B eCommerce, it is evident that different B2B platforms are needed in different situations and we want to offer solutions that meet the different sizes and needs of our client companies.
So we have expanded the number of software platforms we work with. We carefully selected platforms with strong tools and support for the B2B space, and we have invested in training and certifications within these communities.
Each of these platforms are constantly improving and the changes they have been making show the types of businesses they aim to serve.
Here is what they are up to now.
AspDotNetStorefront
We recently returned from the AspDotNetStorefront customer conference in Chicago and we are excited about AspDotNetStorefront's roadmap, which includes…
More Affordable Maintenance AspDotNetStorefront has invested their efforts over the last year in improving the technical framework of AspDotNetStorefront. With version 10, AspDotNetStorefront moved to MVC, which provided developers the ability to more easily modify an eCommerce site with lower technical debt. They are now releasing minor version updates on a monthly basis. They are incrementally improving the product with a focus on making it less expensive to maintain. (Technical readers will be excited to hear there is support for dependency injection using Autofac.)
Improved Security
Version 10 is certified as PA-DSS compliant, which is important for companies working through their PCI compliance process.
Accessibility Improvements
AspDotNetStorefront is making a priority of accessibility to users with disabilities. Towards this end, they working with Accesible360 towards a future release that meets the WCAG 2.0 AA guidelines.
Usability Improvements
AspDotNetStorefront is working with the Baymard Institute to improve the standard checkout process in a future release. At the conference, Baymard Institute shared plans for providing a simplified and streamlined checkout that will improve conversions and increase your revenue.
AspDotNetStorefront is a strong solution for companies who have simple content management needs but have requirements that necessitate eCommerce customizations.
BigCommerce
Unlike our other supported B2B platforms, BigCommerce is a Software-as-a-Service (SaaS) cart. With BigCommerce you don't pay for upgrades, the software is constantly on the most current version. The trade-off is that there are areas not available to be customized.
We were in search of a SaaS platform that could meet B2B criteria we often see, and BigCommerce was the strongest SaaS platform we reviewed, with functionality such as…
Customer Specific Pricing
You can set discounts or fixed price pricing by category, by product, by customer or customer group. BigCommerce is actively working on improvements on how wholesale pricing can be imported.
Draft Orders / Request a Quote
Draft orders can be created by store admins and emailed for customer payment. Requests for Quotes can also be offered easily through QuoteNinja.
Ongoing Development
Offering features to support B2B is a priority for BigCommerce. They already have core functionality and several add-ons to enable you to get up and running. Because of the membership model, additional features prioritized by the BigCommerce community are released on an ongoing basis.
BigCommerce is a good option for B2B companies who are only looking for an eCommerce solution (not content), who are willing to pay an ongoing monthly subscription, and whose requirements can be met by the BigCommerce software and apps. While you are limited in terms of what you can customize, there is a lot you can do.
Kentico
Kentico is an integrated content and commerce platform. Kentico 11 will be released to the public on December 11, 2017, and we are very excited.
Improvements in Kentico's eCommerce
Kentico 11 includes a major rewrite of eCommerce and has addressed many known issues with the eCommerce platform (calculating sales tax, discounts, etc.) and re-organized the product with a new modular architecture. A modular architecture makes means it is easier for developers to customize and maintain a stable code base. It also means it will be less expensive to maintain.
Partnership with UCommerce
For customers needing commerce capabilities beyond what Kentico offers, they have partnered with UCommerce to provide a powerful commerce solution that is still maintained within Kentico's admin. This is a good fit for situations with multiple sites, multiple currencies, multiple languages etc.
Kentico Cloud
Kentico also has made a priority of providing an online content hub (sometimes called a 'headless CMS') that can be maintained in one place and delivered to multiple applications and devices – mobile apps, multiple websites, and more.
Kentico is a strong solution for mid-market companies where both content and commerce are important to their business.
Episerver
Similar to Kentico, Episerver is an integrated content and commerce platform. Why would you choose Episerver over Kentico? Episerver offers a more mature technical framework, easier controls for marketers, and requires less labor to upgrade. As you might expect, it also has a higher price tag.
Episerver has focused on making better user experiences that are easier to maintain for marketers through personalization that is powered by machine learning. With this focus, Episerver has released these new product offerings:
Personalized Product Recommendations
Using what is known as Episerver (Epi) Perform, you can highlight "Recommended Products" or show customers "You Might Also Like This" throughout your site. Epi Perform gives you the ease of being able to drop code on the page that will intelligently make recommendations for you, based on the user's behavior on your site. It also gives you the ability to customize recommendations, creating rules around which products you want to prioritize or exclude in recommendations.
Personalized Search
Known as Personalized Find, this enables you to prioritize search results for users based on their past behavior on your site. For example, when someone searches on "red shoes," one person will see different results than another, based on the different actions they have taken on your site.
Email Personalization
Known as Episerver Reach, marketers are able to place a block within an email that will load personalized content when the email opens. This means you could send out your standard list email, but have a block of content that shows a user a product they had left in their shopping cart, recently viewed products, or other recommended products.
All of these features are built to create an experience that is highly personalized, with a minimum of maintenance time for your marketing team.
Episerver is for you if online commerce and content is a major part of your business strategy. It will enable you to innovate online and use technology to provide users what they are looking for, maybe even before they know to ask for it.
Looking at recent developments and areas of focus for these companies shows you where they are today as well as where they are going. Are you on the right B2B platform for your business? Does it serve your needs and set you up for growth? If you would like to review your eCommerce site, technology and effectiveness, set up your free consultation today.