I don't like surprises.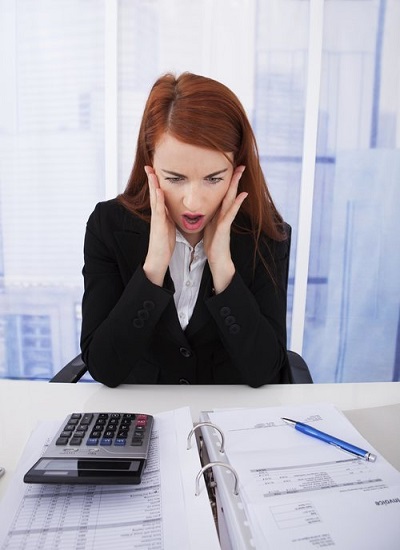 On my 21st birthday my fiancé, Dave, and my parents decided to plan a surprise party for me. I grew up in a very small town in Michigan and there was a snowstorm the night of the party. Dave had driven me to Grand Rapids (an hour away) to take me out to dinner while the party was getting set up. On the way back to my parents' house, the roads were awful, we could barely see, and in my opinion, Dave was driving too fast. By the time we got to our house, I was stressed from the drive. We walked in the door to our house, to a big "Surprise!" from my friends and family.

I turned around and slapped Dave in the face. Ugh… embarrassing. I am not proud of that moment, but I have since learned to be honest with myself and others. I just don't like surprises.

My guess is – when it comes to your eCommerce site cost, you don't want any surprises either. You have probably heard the horror stories. Companies who were told their eCommerce site would cost them $50,000 and it ends up costing them $80,000 (or they were told the site would cost them $250,000 and it costs them $350,000).

Here are 5 areas that can end up being more costly than customers realize.
1. Design
Designing websites that work well on mobile devices using a responsive design are no longer optional. That being said, the process of creating a mobile responsive website is confusing for many customers. The design process itself is very different from print design or other types of design that you may be used to.

There is a way to create mobile responsive sites cost-effectively. The key is to work with a team that has done it before and can guide you through the process. It is important to understand that the more control you want over the exact placement of your content on the page across different devices, the more the design will cost.
Some customers choose to do their own design for their website, thinking it will save them money. Frequently what happens is that it doesn't make the project less expensive, but actually drives up the amount of time with the project.

Companies that choose to create their own design internally often cause delays within a project, sometimes delivering one-page design at a time instead of all of the design elements at once. Frequently, the files are created in a way that is more time-consuming for development teams to work with – as they aren't used to designing for the web. In addition, internal design teams often aren't clear on what aspects of design are easy or hard to develop.

If your internal design team is going to create the design, it is important for them to hit their milestones for delivering the designs and to listen and implement feedback from your development partner on how to create a design that is easy to use and cost-effective to implement.
2. Browser Support
This is related to design, but worth calling out on it's own as an area of consideration. The more browsers, devices, and monitor sizes your website needs to support, the higher the potential costs. If you want Internet Explorer (IE)6 support for your website, it will be an added expense. To help guide you in this, look at your Google analytics and see what browsers and devices are being used to come to your site.

Currently, we support these browsers and devices in our testing: Latest PC Browsers-IE, Chrome, and Firefox; Latest Mac Browsers-Safari, Chrome; Android-Chrome; iPhone-Safari and Chrome; iPad.
3. A Great Search
Search is extremely important, but doing search well isn't simple and it isn't cheap. Most eCommerce platforms on the market have a built-in search. However, to maximize your revenue and lead customers to the product they are looking for, many companies are choosing to use 3rd party search tools.

Done right, 3rd party search can pay for itself quickly. Which search vendor is best for you will be based on the amount of traffic to your site, the number of products you have, and your eCommerce software.

Learn what the out-of-the-box search looks like for the eCommerce tool you are working with, and understand that most companies that are serious about eCommerce are investing in outside search.
4. Data
Data can be a major driver of project delays and unexpected costs for customers. You develop a great looking website and fill it with your existing product data to discover your data is in poor shape. Or maybe you identified improving your product data as something that you need to happen from the start but the actual process of getting new images and rich descriptions of your products takes much longer than you expected.
You approach the launch date of your new site and realize you hadn't accounted for the migration of your customer data from one site to the other. For eCommerce software that has been developed according to Payment Card Industry security best practices, you won't be able to export customer passwords. They will need to be reset as a part of the migration. It is best to have a planned approach to this and how you will communicate with your customers as a part of the transition.
5. Time!
Time is a predictable and manageable cost in a project, but it can drive up unexpectedly if things get held up. Your company's IT or marketing team will likely need to provide information to keep the project on track. In an ideal world your company has dedicated personnel 100% to this project, but in reality we rarely see that occur. If the development team comes to the point when your inputs are needed, and they aren't ready, it causes inefficiencies in the development process that will increase your costs.

To minimize this, it is important to have a clear understanding of what your team will be responsible for providing and to plan to get this to your development partner on-time (or early!). If your internal resources are overburdened and you know that going in, you may want to talk with your development partner to see what ways they can support you in doing less work and getting the project moving. After all, the sooner your project goes live, the sooner it can start paying for itself!
Eliminating Surprises
The best way to keep something from surprising you is to see it coming well in advance. We have a process to ensure our customers have a great experience the first time. We would love to help you put together a plan that helps you to sleep at night.