3 Ways to Improve a BigCommerce Site
Learn about our special offer to get up and running fast and leverage BigCommerce to grow your business. Move to BigCommerce in less than 30 days and save $5,000.
BigCommerce sites are an amazing option for smaller-scale businesses. With dozens of themes, you can get an eCommerce platform up and running fast. Here are a few ways to take their out-of-the-box features and add on to them so that you end up with a website that truly represents your brand and kick-starts your sales.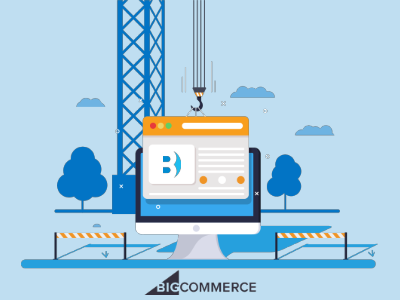 1. Utilize multiple BigCommerce features to build up your mailing list
Generating a mailing list is incredibly valuable. It allows you to reach your customer base on their time and get them back to your site more often.
Many BigCommerce themes automatically include a place for newsletter sign up in the footer of a site. This is a great feature but don't stop there. Life is busy, and you never know how much time someone has to look at your site. Here at Brilliance, we have created custom banners for our client's sites that bring newsletter sign-up higher on the page. These banners are a great way to add a unique look to your theme and increase your newsletter visibility. Another great option is the use of exit pops. BigCommerce has several paid and free plugins that can generate exit popups for your site. This content is triggered as a user moves to leave your site, and it allows you to reach your audience one last time.
2. Treat your product page with as much care as your home page
Design is important. With 38% of visitors leaving a site because it's unattractive the way your site looks is just as important as its functionality. Consider the design of your site integral to its functionality; a bad design can be just as detrimental as a poorly designed feature.
Which brings us to your product page - With many consumers bypassing your home page, more and more sites are adding additional information on product pages that help showcase your product and provide background information on your company. Photography, reviews, and cross-sell features are all integral to creating a well-rounded product page.
3. Don't be afraid to try new things
Websites aren't meant to stay the same, trying new things and testing them is the best way to discover what works best for your customers. Here at Brilliance, we offer support plans that can be used for just this purpose! We set aside anywhere from 2-15+ hours every month, depending on the client and their needs. During this time, we work on everything from general site maintenance to custom design and implementation of new features. If you think this is something your B2B BigCommerce business could use let us know, we would love to chat!
P.S. Need help setting up a BigCommerce B2B site? We can help with that too!