Upgrading to AspDotNetStorefront 9.4.2?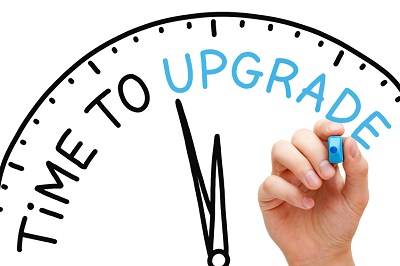 When is the right time to upgrade?
It's a common question we get here at Brilliance from AspDotNetStorefront owners.
While the answer is usually somewhat relative—depending on store revenue, market opportunity, customizations, etc.—the reality is that now is likely one of the most compelling times to upgrade your store.
In general, here are a couple of general guidelines for consideration in deciding whether now is or isn't the time:
Revenue: Depending on the current version of AspDotNetStorefront you're on, there may be functionality for Product Listing Ads, promotions, mobile or a host of other great revenue-generating items.

Efficiencies: In recent years AspDotNetStorefront has made managing content, integrations, design and a number of other things easier. Upgrading may allow your staff to focus time on more profitable ventures.

Legacy: Technology moves fast, which means upgrades tend to get more, not less, expensive over time.
Like most capital expenditures, it's a matter of determining how soon you'll break-even—and how much you stand to make thereafter.
AspDotNetStorefront 9.4.2
Which brings me to the value of upgrading your store to the latest version of AspDotNetStorefront. While there's value for most store owners in upgrading to any version, if your stores on anything prior to 9.4.1, this one is likely a no-brainer.
For one, the opportunity to increase mobile conversions and traffic with a responsive skin likely pays for itself with almost any serious store-owner.
In addition, AsDotNetStorefront has included Schema.org functionality which provides Google with better data and can increase traffic to your site.
Case Study: Lights for All Occasions
All of these were reasons Brilliance customer Vaughan Premier upgraded site Lightsforalloccasions.com (LFAO) to AspDotNetStorefront 9.4.2, an upgrade that went live on September 4th.
The upgrade gave LFAO a mobile-ready responsive design, mega-menu, and some additional SEO benefits. Of particular note is that the responsive skin features Bootstrap 3.
The results? Well, the upgrade is barely 2 weeks old but, already, LFAO is showing signs of increased conversions in tablets, phones, and even desktop. What the final results will be after some of the SEO, mobile, and other enhancements remains to be seen. But, as one might have expected, AspDotNetStorefront 9.4.2 looks like one upgrade with a FAST payoff.
Questions about upgrading? We'd be happy to give you a free consultation on the costs/benefits utilizing our ROI calculator.