Come Work for Brilliance!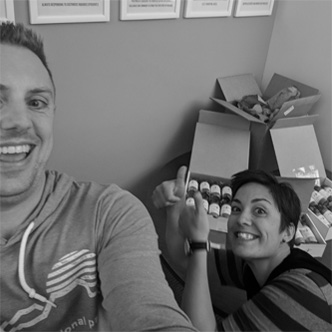 Driven
We are passionate about delivering great results for our clients and helping Brilliance grow. We believe in constantly improving ourselves and challenging each other to go to the next level.
Responsive
We believe that responsive communication is a key part of delivering successful solutions. We build processes that provide visibility into our work and invite frequent feedback. We build trust and communicate our professionalism by always responding to customers inquiries efficiently.
Wholehearted
We value each other as whole people, including our spiritual lives, family lives, and work lives. We believe the most creative companies are those who allow people to be authentic to who they are. We treat everyone with respect. Regardless of our formal positions of leadership, we prioritize serving our clients, colleagues and community as work that gives our life meaning.
Seek Win, Win, Win
We take the time to understand everyone's complex needs and develop solutions that will meet them all. We build solutions that seek our mutual benefit as well as shared success within multiple parties of our clients business (i.e. IT, marketing, sales).
Learners
We habitually learn, grow and master so that we can help our fellow team members and clients learn, grow and master too. When mistakes happen, we detect and improve our processes.
---
Our office is located in the heart of downtown Milwaukee, at the corner of Wisconsin and Broadway - within walking distance of lots of great restaurants and new condos. Although most of your hours will be worked at our office, there is the potential to work some hours telecommuting. Our compensation package includes medical, vision, and dental benefits and the ability to work a flex schedule.